A Severn Bronies Meet
A most august August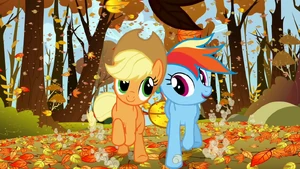 Back to a usual format if not yet back to the usual time of month 😁
Come join us for games and chill and good food and fellowship, jackbox and pony episodes and plushies and anything else you feel like bringing that can be done in a pub's function room with access to a projector!
Pre-meet 11am-midday at Starbucks, then over to the Boardroom, shuffle the chairs and tables, poke the projector with the long stick, and have ourselves a lovely time until our usual 5pm finish – though as always there's no obligation to go home if everyone is still enjoying themselves (though if they ask us to leave the ROOM it's only technically booked until 5pm 😉 )
Umbra will be in post-con mode so likely rather tired… But y'all know the drill so no doubt it will work out wonderfully no matter what!!
Locations
Starbucks Temple Quay

1 The Square
Bristol
BS1 6DG

The Boardroom

20 St Nicholas St
Bristol
UK