A Games Bronies Play and Severn Bronies Meet
Christmas Come Early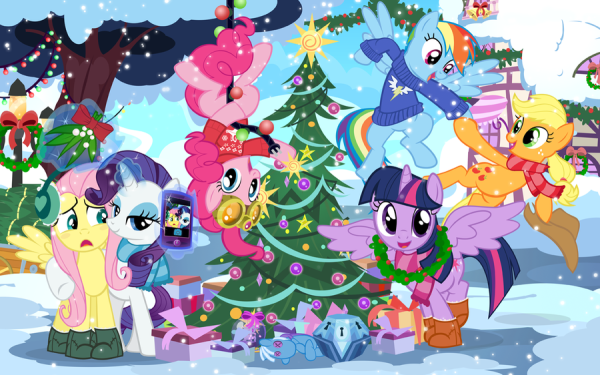 It's a meet! With board games and horses!
It's a pretty loose and chill meet, this one. With no live episode viewing to syncronise with, we're probably going to be (doing even more) making up of stuff on the spot.
Meet plan
11:30am–midday-ish: Starbucks Temple Quay
The one by the station, where we meet in preparation for festivities.
After that: The Boardroom
The Boardroom is our base of operations for this meet, they have a funky little private function room with couches and a sound system and a projector and stuff. It's quite nice and cosy, and hey, it's a bar, so you can grab drinks here too.
The Boardroom doesn't serve food except for random bar snacks, so outside food is allowed. Feel free to come and go during the meet to the neighboring shops or the wonderful St Nick's food market if you get peckish.
As for what we're doing here:
Horse Warming Eve
They made three whole Christmas—sorry, Hearths Warming—episodes of MLP. Maybe we'll watch them.
Steven Universe: The Movie
Quite a few people have asked for a meet where we watch (and perhaps inevitably sing along to) this critically-acclaimed, GLAAD-award winning modern musical marvel of a motion picture, and with a compact 80 minute runtime, we might as well slot it in here. And don't worry about being lost if you've not seen the show, there's a recap.
Games Bronies Play
Bring your games! We have plenty of table space available, so we might as well get some gaming in now our usual place is dust.
Given the date one day after release, the definition of games may mostly encompass Pokémon Sword and Shield.
Locations
Starbucks Temple Quay

1 The Square
Bristol
BS1 6DG

The Boardroom

20 St Nicholas St
Bristol
UK