A Severn Bronies Special
Free Fallin' — the Gravity Falls premiere meet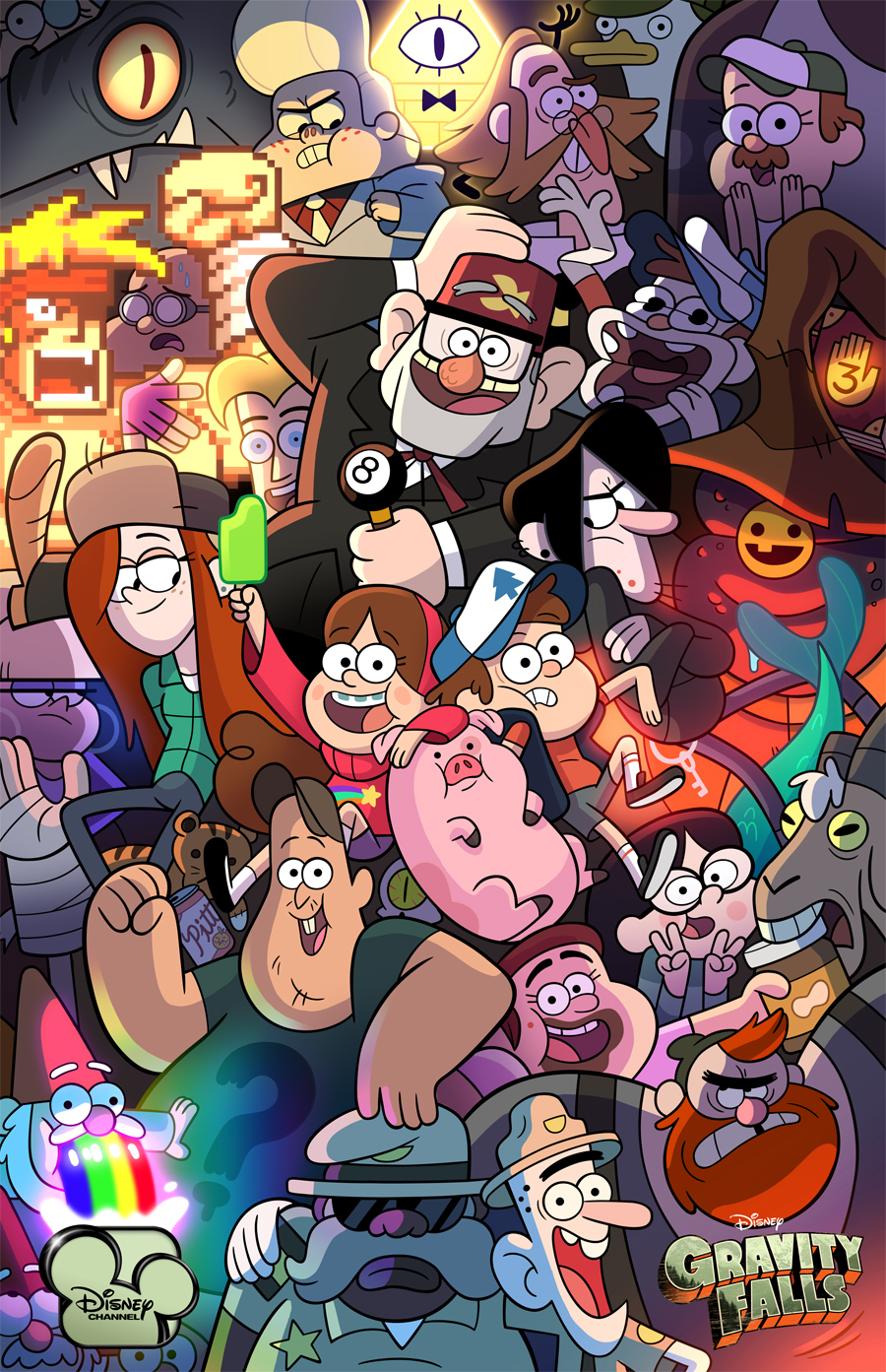 And now for something completely different. As part of our summer of experimentation, along with some massive, massive demand, we are holding a Gravity Falls season première meet in association with Animation Heaven.
Yes we've had many, many requests over the last several months to hold a meet for everyone's other favourite cartoon, Littlest Pet Shop Gravity Falls! So, here it is, on the day of the comeback of one of the most anticipated seasons of an animated show ever, our Bristol Gravity Animation Bronies Heaven Falls meetstravaganza!
You also get a free special edition badge just for turning up, while stocks last!
Meet Plan
10:00am–10:30am Starbucks
Drink coffee. Please don't do this.
11:00am–5:00pm YHA Bristol
A different kind of venue for a different kind of meet, we'll be headed to the YHA on Bristol's illustrious waterfront for our day of merriness and mystery. We'll be having a break for lunch between 12:30pm–1:00pm too, so feel free to go head down to the YHA bar or one of the myriad other restaurants on the harbour.
Episode viewings
We'll be watching a selection of classic Gravity Falls episodes throughout the day, including a crash course for those new to the franchise, ending with the season two premiere episode—Scaryoke. (Unfortunately the time difference means we cannot watch the episode live, unless you want us to run the meet at 2am!)
The Mystery Quiz
Can you and your team solve the riddles contained within, to gain access to the ultimate bounty?
Art competition
Draw things related to Gravity Falls! Maybe win stuff!
Fight Fighters
Well, not really, but we will have a nice little set-up running Street Fighter 4 for your perfectly pixelated pleasure.
Card Wars
Cards Against Humanity, Flame War, and more. Feel free to bring your own!
Pin the Tail on the Waddles
Basically what it says on the tin. Pin the tail on the piggly!
5:00pm–6:30pm Laser Quest
Bill Cipher will be there. Shoot him with your IMAGINATION LASERS. As always, £5.95 for one game or £9.95 for two—we also get a discount and free drinks if enough people come, so don't hesitate to join in!
(Disclaimer: Bill Cipher probably won't actually be there.)
Location
YHA Bristol

Narrow Quay
Bristol
United Kingdom