A @ the Movies
My Little Pony: The Movie premiere meet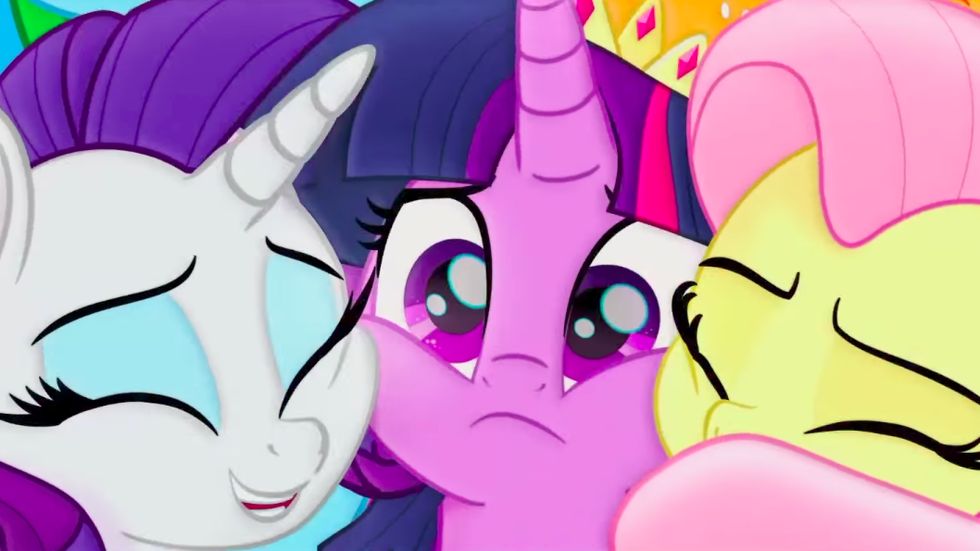 Well, you mighta saw this coming; release day movie meet in Bristol.
Details TBC at the moment, as cinemas haven't released listings for this day yet. This includes the time and location, which are listed here as a guideline but are subject to change.
We are aiming to attend the 4:30pm showing of the film at the Showcase Cinema De Lux in Cabot Circus. We're intending to sit at the back, Row K, to not get in the way of any intended demographic moviegoers.
For those not in Bristol, or just not in the mood for coming down on a Friday evening, we will also be having a Cardiff movie meet on the 28th.
Note that this meet will be attended and feature filming and interviews by BBC Bristol, who are producing a local interest piece on members of our group. As usual, we expect them to abide by our rules and media policy, however those uncomfortable with being filmed may want to attend the Cardiff meet on the 28th instead.
Location
Cabot Circus

Glasshouse
Bristol
BS1 3BX