A Severn Bronies Meet and Severn Bronies Special
SEVERN BRONIES 10 YEAR BIRTHDAY MEET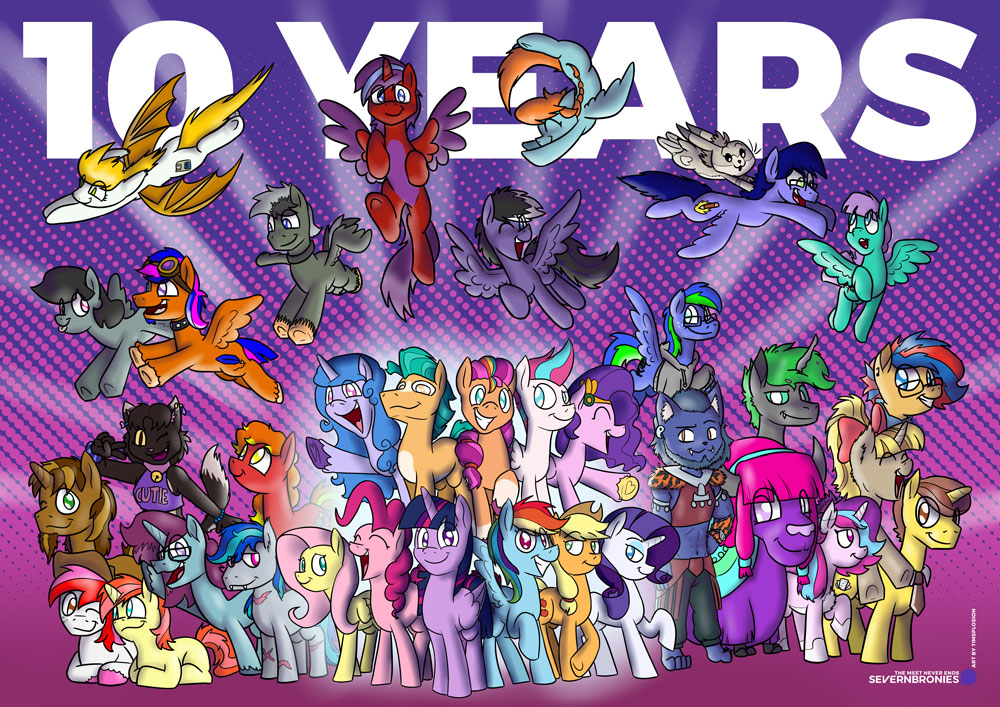 10 years! That is so much tiny horse. Like, seriously. All those hooves, muffins, apples, butt tattoos, singalongs, premier and finale meets…
And we wouldn't still be here without you. Thank you, everypony.
We are doing our usual Cardiff routine! We meet at Central Station between 11AM and midday. From midday until 1PM we will get food. Once well fed, we will have space ready for us at Geek Retreat! Bring games and pony stuff (bonus points for pony games), spend money there if you can (they like that and let us stay), and let's all have some fun together in a nice, friendly, air conditioned space.
Serious, we love air con. In this heatwave, it's a godsend.
Also, there may be cake~
11:00 – 12:00 – Meet at Central Station/nearby Pret A Manger
12:00 – 13:00 – Food time
13:00 onwards – Geek Retreat
Location
Cardiff Central railway station

Central Square
Cardiff
CF10 1EP