A Severn Bronies Meet and Severn Bronies Special
The End: The Friendship is Magic finale meet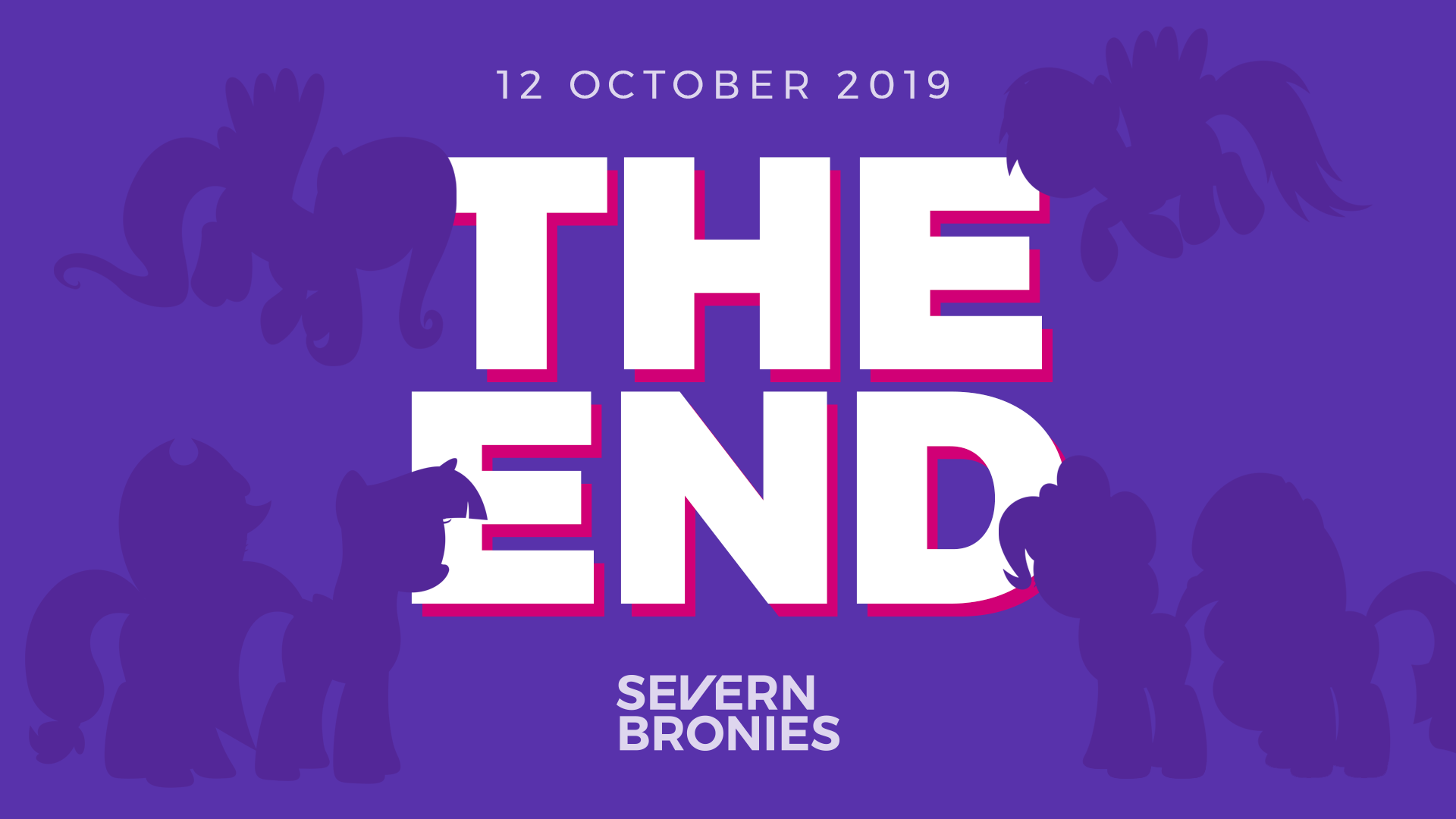 Our last ever episode meet, for the last ever episodes of My Little Pony: Friendship is Magic.
Join us for one last rodeo, one last party and one more magical moment as we wrap up nearly a decade of ponies the only way we know how—together, as friends.
RSVP now on Eventbrite to ensure you get a seat should we run out of space. (And, if you can't attend for any reason, please cancel so other people can get in!)
Meet plan
11am to 11:45-ish maybe?: Starbucks Temple Quay
Meet that that one Starbucks we meet at normally. Don't be late! Or do, I mean there's the rest of the schedule right here.
This indeterminable fuzzy time: Grab lunch
There's all sorts of food in town, from fast food to street food. It is a good time to eat, as well as buy any snacks or drinks for the rest of the meet, cuz we don't got any.
12:45-1pm-ish?: The Station
Come to The Station on Silver Street and head upstairs, that where we be with a small array of things that can be done and/or not done.
The Episodes: The End of the End and The Last Problem
That's why the meet's called The End, geddit?
This is Not a Quiz About My Little Pony
It's really not. Honest.
Games Bronies Play
Friends, bronies, countrymen, lend me your games, so that we may play them.
Jackbox
This always ends up happening even if I don't schedule it, so here it is on the schedule. Happy now?
5:45pm-ish Wrap it up
Time's up whao-oh. As per usual there's nothing specific planned for after 6pm, but it might be nice to grab dinner together or something. What else are friends for?
Locations
Starbucks Temple Quay

1 The Square
Bristol
BS1 6DG

The Station

Silver St
Bristol BS1 2AG